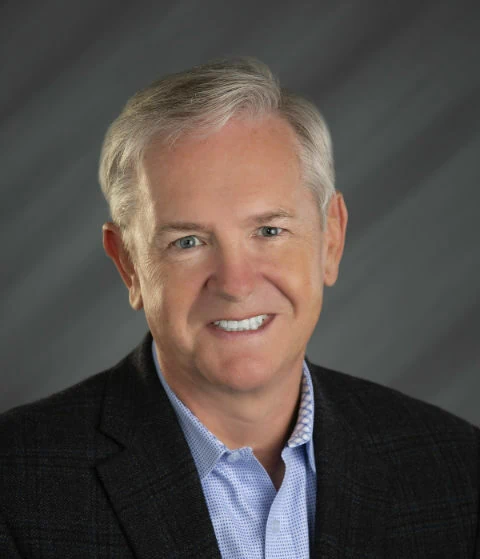 Kevin serves as an Executive Leadership Fellow at the Carlson School of Management, University of Minnesota. He teaches applied leadership in several graduate courses. His current research topics include leadership coachability, executive derailment, and contemporary talent development. In 2015, he concluded a 34-year corporate career in leadership and talent development at General Electric and General Mills.
During his time at General Mills, the organization was consistently recognized for its innovative development work, highlighted by Fortune's #2 ranking as one of the best companies in the world at leadership development, #1 listing by Leadership Excellence magazine, #1 Global Learning Elite ranking, and Training Magazine's "Hall of Fame" designation as a top company for employee development. In 2007, Chief Learning Officer magazine selected Kevin as CLO of the year.
Kevin continues to be an active contributor to the leadership and talent development profession with business advising and writing. His advisory work includes the Institute for Corporate Productivity (i4cp), Study.com, and GP Strategies/Learning Technologies Group. In 2011, his first book, Dancing with the Talent Stars: 25 Moves that Matter Now, was published by Human Capital Media. 
In 2015, Kevin served as editor of A CLO Leadership Reader: Chief Learning Officer Magazine's Best for Today's Learning Leader. His writing for Talent Management magazine received a national award for editorial excellence from the American Society of Business Publication Editors. His work has also been published in over a dozen books, including Coaching For Leadership, the Pfeiffer Annual on Leadership Development, and Forward Focused Learning. 
While actively researching, writing, and teaching, he first and foremost considers himself a student of the game of leadership and believes there is always something new to learn. 
In 2022, Kevin authored Coachability: The New Leadership Superpower.
About the Coachable Leader
The Coachable Leader website is a resource for leaders who want to learn more about improving their coachability, as well as executive coaches and talent practitioners trying to help leaders improve.
You're invited to explore the site for resources, blog posts, research notes, and a self-assessment to help you on your journey of coachability.
Have you read
Coachability: The Leadership Superpower
"If you want to succeed as a leader, I recommend reading this book as quickly as possible."
—Kevin Oakes, CEO, Institute for Corporate Productivity, bestselling author, Culture Renovation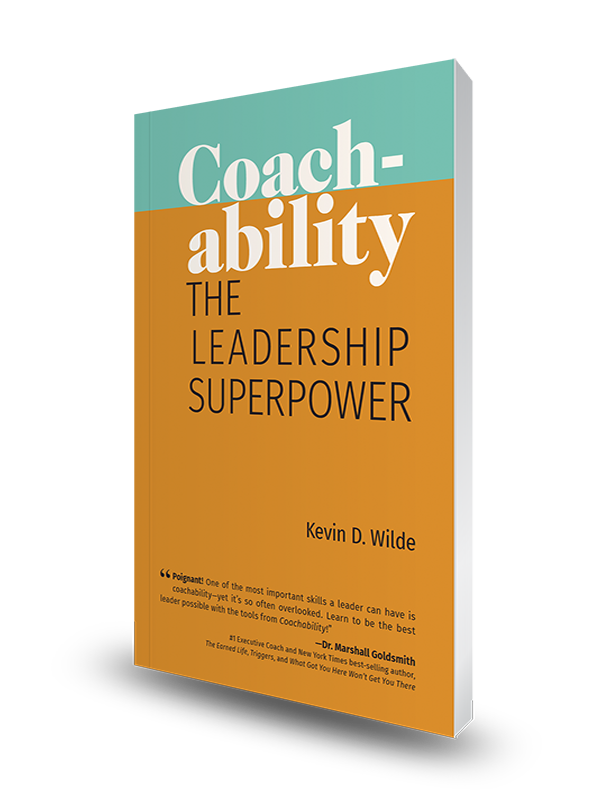 Chief Learning Officer of the Year, Chief Learning Officer Magazine, 2007
Training Magazine Organization Hall of Fame, 2010
Regular Column Editorial Excellence, American Society of Business Publication Editors, 2011
Best Organization for Leaders, Fortune Magazine, 2011
Leadership Excellence Magazine #1 Organization for Leadership Development, 2012, 2013
Learning Elite #1 Organization for Learning and Development, Chief Learning Officer Magazine 2012; Winner's Circle, 2014
Best Companies for Leadership Development, Conference Board DNA of Leaders, 2013
Best Organization for Leaders, Chief Executive Magazine, 2014
Gold Medal – Business Leadership Category, North American Book Awards 2022 for Coachability: The Leadership Superpower
Coachability: The New Leadership Superpower,

Pond Reads Press, 2022

"Winning at Shark Tank: How L&D Leaders Really Gain Management Support",

Forward Focused Learning: Inside Award Winning Organizations

, Tamar Elkeles editor, ATD Press, 2021

"Power Up Your L&D Partnerships",

Chief Learning Officer Magazine

, July-August 2019

"Why S.M.A.R.T. is Just Plain Dumb",

Talent Quarterly Magazine

, 2018 

Talent Development Strategies Playbook

, Institute for Corporate Productivity, 2016

"From Blueprint to Action: Signals and Guidance for Successful Talent Management Programs",

The Talent Management Handbook 3rd Edition

, Lance Berger, Dorothy Berger editors, 2018

"Coffee, Cupcakes and Challenge: A Conversation with a High Potential",

Talent Quarterly Magazine #6

, 2015

A CLO Leadership Reader: Chief Learning Officer Magazine's Best for Today's Learning Leaders

, editor, Human Capital Media, 2015

"All Together Now: The Practical Realities of Talent Management Integration",

The Executive Guide to Integrated Talent Management

, ATD Pat Galagan and Kevin Oakes editors, June 2011

Dancing with the Talent Stars: 25 Moves that Matter Now,

Human Capital Media, 2011

"Practical Discussions for Sweet Success (Practical Talent Reviews)",

The Talent Management Handbook 2nd Edition

, Lance Berger, Dorothy Berger editors, November 2010

"The 'Markets of One' Approach to Employee Engagement",

The 2010 Pfeiffer Annual: Leadership Development

, David L. Dotlich editor, January 2010

"The General Mills & Pillsbury Merger",

Coaching for Leadership

, Marshall Goldsmith editor, May 2000

"Leading Across Boundaries:  Adventures in the White Spaces at General Mills",

The 2008 Pfeiffer Annual: Leadership Development

, James Noel and David Dotlich editors,  2007